ÉCOLE DE COMMERCE : EDHEC BUSINESS SCHOOL
The flavor and fragrance industry has been undergoing a transformation for several years. The emergence of green trends, the demand for transparency and naturalness from consumers, as well as artificial intelligence in the service of research and creativity, make it an industry full of challenges. In order to train the next generation of professionals of the flavor and fragrance industry, Université Côte d'Azur launched, in 2018, the MSc in Management of the Flavor and Fragrance Industry, in collaboration with EDHEC Business School and ISIPCA.
This alliance sets up a transdisciplinary program fully taught in English, focused on flavor and fragrance sciences, marketing and management, to comply with the industry expectations. This degree opens the way for integrating a company in the field of flavor & fragrances or to pursue by a PhD. English proficiency is higly recommended (TOEIC -815 or IELTS -7).
Admission for the Science Track (2-year program): 3-year Bachelor in chemistry or any relevant science field and 180 validated ECTS , or be a professional with working experience in the fields of flavors & fragrances for more than 3 years.
Admission for the Marketing Track (1-year program): 4-year Bachelor / BBA level in marketing, management, or marketing and 240 validated ECTS (3-year Bachelor will not be accepted), or be a professional with working experience in the fields of flavors and fragrances for more than 3 years.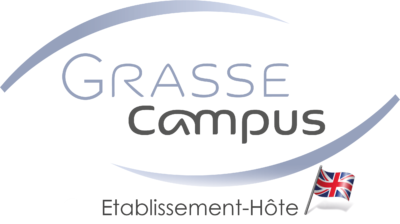 23 écoles sélectionnées pour plus de 30 formations exclusives en Pays de Grasse sur différents sites.
Vous cherchez un logement durant vos études ? Grasse Campus vous accompagne dans vos recherches et vos démarches.
Agenda, Pass Culturel, rendez-vous culturel, tourisme local, bons plans, soirées étudiantes…. toutes les infos dans cette rubrique.